hi friends, hope you all had a wonderful Easter weekend. we did! it sure has been FUN busy around here. and it's been a long time since i shared anything about my personal life on this blog. i always struggle if i should share more or whether i should just keep this blog informational. 
but.......i'm feeling like sharing today, so here are a few pictures from this past week. my kiddies get 2 weeks off for spring break and i was sooo excited for them to be home with me. i love having my kiddies home. so last week, i pretty much burnt myself out having fun with them. 
first, we started off spring break with
Bubblefest
, which by the way is totally awesome and if you can make it to the bubble laser show before it ends on April 22nd, you should totally go.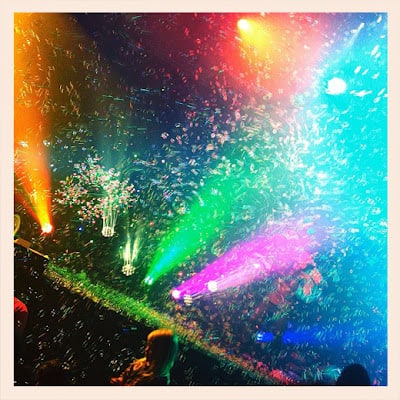 we got introduced to our new FAVORITE restaurant
Stonefire Grill
by my blogging buddy Shelby of
Glitterful Felt Stories
. gosh, i am still craving their tri-tip salad. and what i like most is the food is served family-style. and that's right....kids on one-side, the adults on the other!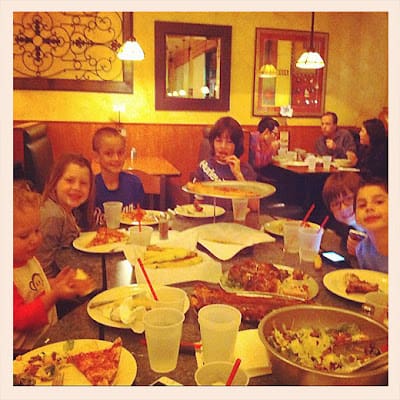 Jack, my oldest turned 9, and for his birthday, where better to celebrate his birthday than his favorite place....
Legoland
.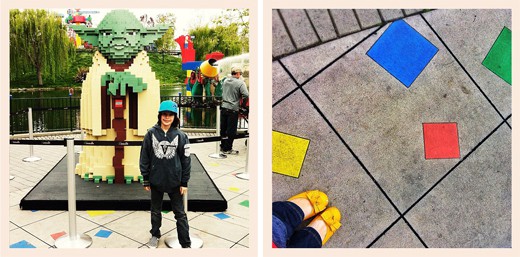 we made a visit to the Easter Bunny. i am one of "those" moms who have the get one every year. i even made the boys dress up. in pink this year...which wasn't their fav. but hey, i put up with all their Star Wars stuff. they can wear pink once in their lives.  (i sooooo, need a girl!)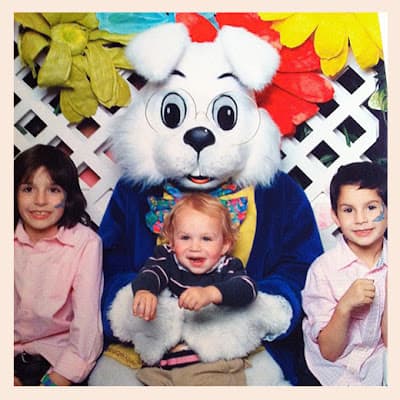 baby and i took a trip to
Irvine Park Railroad's
Easter Eggstravaganza where we rode the choo choo and took a hay ride. he won a bunny and insisted on wearing one of his
adorable
Eli's Lid's
. we have one in every color since we love them soooooo much. and even though you may have missed the Easter festivities there, the train and zoo are open all year round.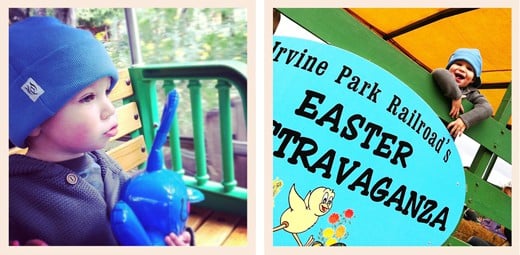 the Easter bunny made his appearance at our house. i like to keep it simple. i'm not a big bunny person.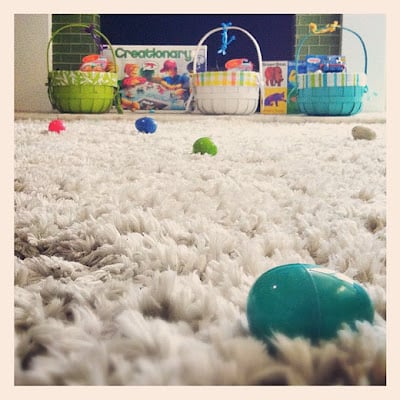 and yay for egg dying. anything as colorful as that needs a picture. and as with most things in our house....Star Wars action figures were involved.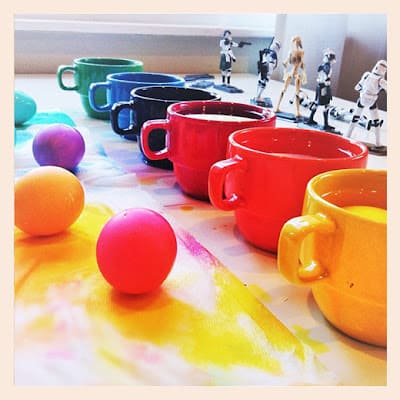 we had another egg hunt with our cousins.  (that makes 5 this year) and yes, i made them dress in their Easter best. ties and all.

and lastly, here is my oldest. who has set his alarm for 6:15 am everyday to make sure he gets up early. he wants to have plenty of time to play on spring break. (okay sweetie....but let the rest of us sleep pleeeeease?)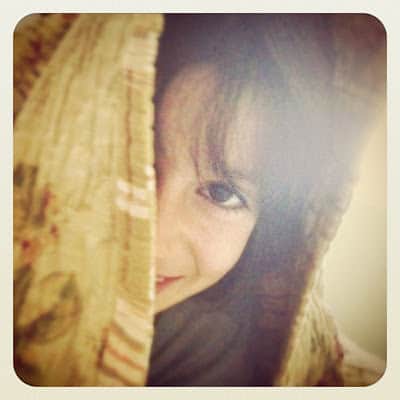 wheeew! 
we are now onto week two. which is now almost halfway over! we are definietly going to squeeeeeze a few more fun things in. have you done anything fun for spring break?