one of the special things that happens with blogging is that you get to make connections with your readers and other bloggers all along the way. it is very special to receive comments and even shout-outs from others about how much they like what you do. it always feels good to know that people really do appreciated the things you are sharing.
this is how i met Sarah. a sweet post on her blog a few years ago about how much she liked my blog. i was flattered...and at that time, took some time to read her story on her blog. i came to find....her life and family was oh so inspirational...and what a good mama she was...and all about the beautiful little children she had...and her boutiques...and so much more.
as i followed her story...i got to know about her special little girl, Katie, who was born with Spina Bifida. and how she has not let it stop her from doing the things she loves. she's a strong one, and has been through many surgeries and struggles. while recuperating from her last two surgeries, she wished she could write a book that would show other children with disabilities that you can do most anything you want to do.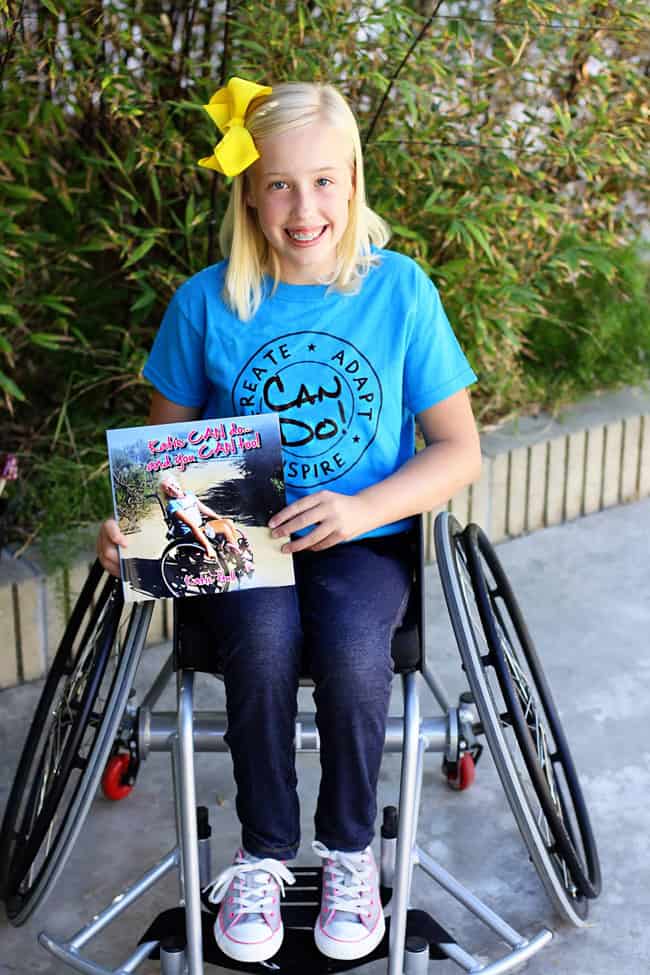 and Katie's wish came true, she wrote the book and it has been published! the book is named "Katie Can Do...And You Can Too." so many people are excited about her book. she has even been featured on the KTLA news. how inspirational is that.
there is more exciting news. Katie is having a special book launching party tonight in Long Beach, near Seal Beach. if you are in the area and want to meet this amazing little girl...stop by and purchase her book. and if you can't make it to her party but still want to read her book, you can order one here.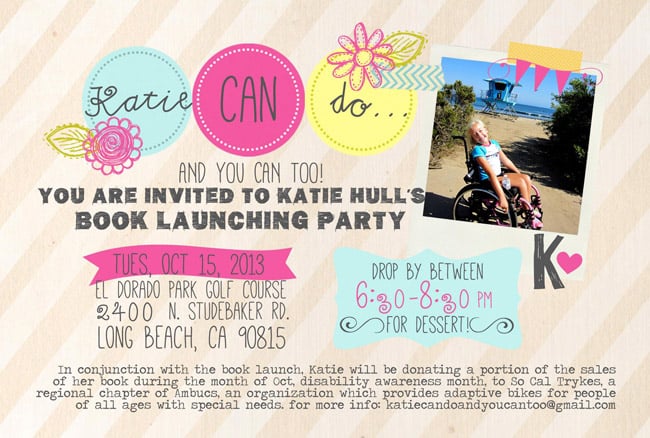 good luck Katie in everything you want to do. you really CAN DO!