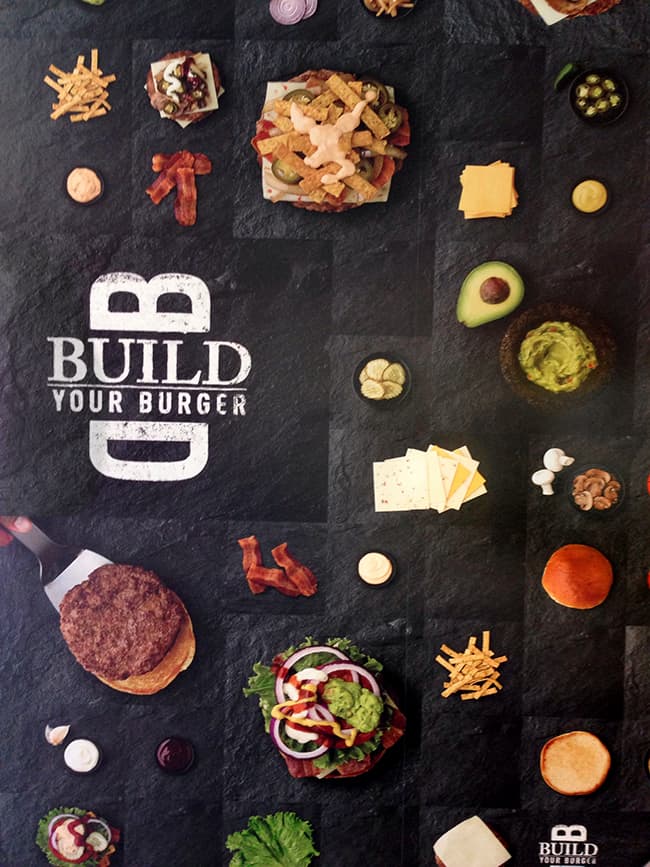 last weekend, the boys and i had the opportunity to check out McDonald's restaurants new Build Your Burger experience. it puts the customers' burger of their dreams right to their fingertips through an interactive kiosk in restaurant lobbies. Build Your Burger offers a variety of toppings, sauces and buns, including new items such as guacamole and tortilla strips. the custom burger creations are grilled fresh to order and delivered to the customer's table for a unique dining experience.
right now, only a a handful of select Southern California locations offer the new Build Your Burger experience for in-store customers. two of them are in Orange County! the two locations are 27331 La Paz Road and 30305 Golden Lantern Street in Laguna Niguel.
here is my first experience ordering my burger. it was so much fun.
once you have ordered, you get your order number and take it to your table to wait for your #perfectburger that is made custom to your order.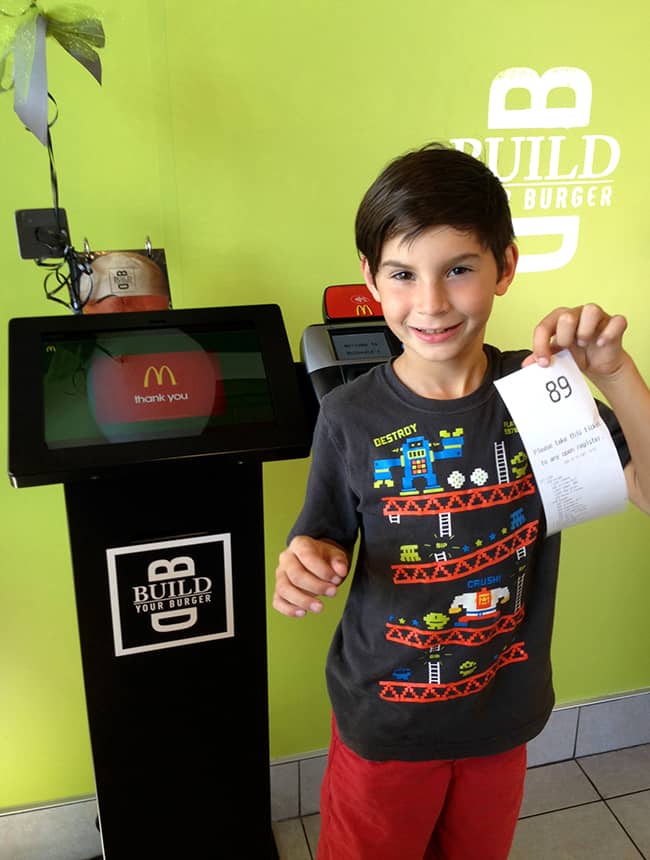 that's right each burger is made to order, one at a time with fresh ingredients! the burgers are 100% USDA beef and are grilled fresh on a grill. you can choose to put your burger on buttered, toasted breads, including an artisanal rolls, and pick from new toppings like tortilla strips, grilled mushrooms and caramelized onions - plus all the original favorites like premium lettuce and tomato. you can also top your burger with natural cheeses, including sharp white cheddar, pepper jack and American and savory sauces, like spicy mayo, guacamole, creamy garlic sauce, sweet BBQ and Big Mac Special Sauce. YUM!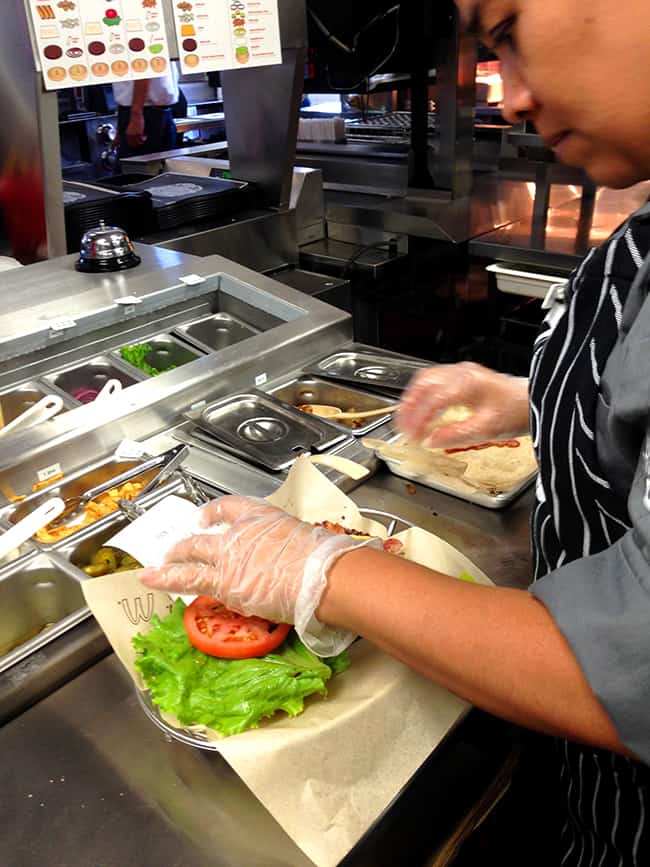 shortly after, a friendly McDonald's team member will arrive at your table with some tastily burgers such as these!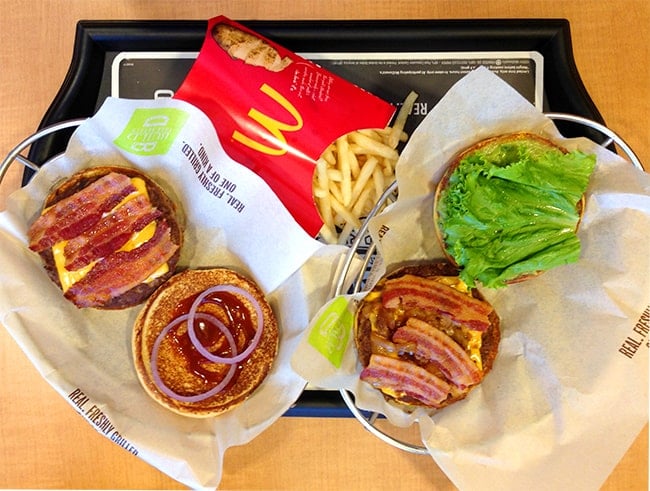 don't they look so good? because they are!!!!
my boys and i LOVED the new burgers. they did not taste like fast food at all...they tasted like they came from a restaurant and so very flavorful with the new topping and cheese options. we especially liked the artisan rolls, the guacamole and tortilla lime chip strips. the boys already want to go back and wish the McDonald's near us had the Build Your Burger option.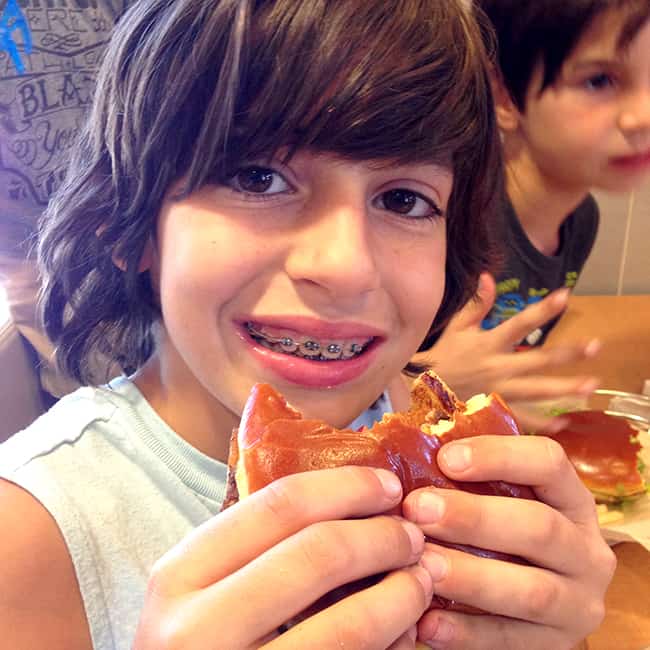 Try Build Your Burger for FREE!!!!! Here is your exclusive invitation to try Build Your Burger for free! on September 27th, 2014 from 5:00 - 7:00 p.m. stop by either of the Laguna Niguel Build Your Burger locations and you'll receive a Build Your Burger at no charge from McDonald's. available while supplies last. limit one person. 27331 La Paz Road and 30304 Golden Lantern Street in Laguna Niguel, Calif. and check the McDonald's SoCal website often for details on upcoming Build Your Burger events and specials at these exclusive Orange County McDonald's locations.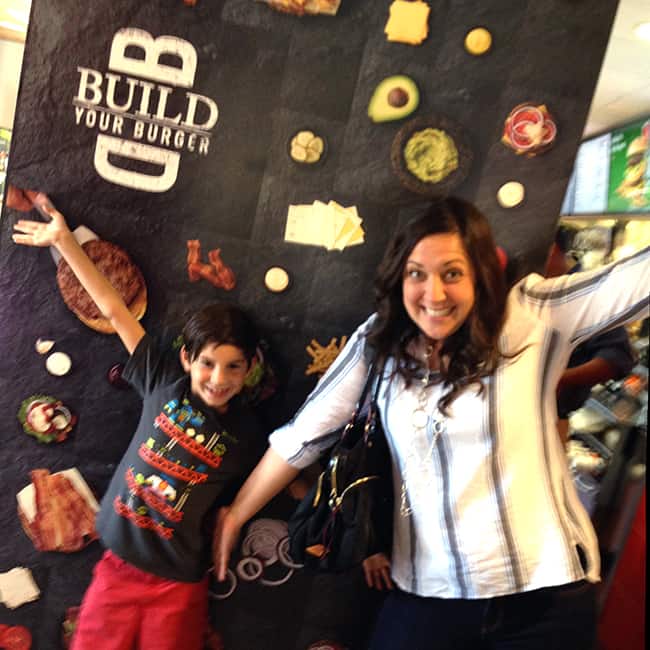 5 lucky winners will receive a $25 McDonald's gift card! to enter, leave a comment below in the comments section AND enter via rafflecopter. winners will be chosen randomly. contest ends October 1st at midnight. good luck! a Rafflecopter giveaway
{Disclosure: This is not a sponsored post. We were invited guests of McDonald's to try out the new burgers. Gift Cards provided by McDonald's}