This is a sponsored post on behalf of Rose Hills Memorial Park & Mortuary.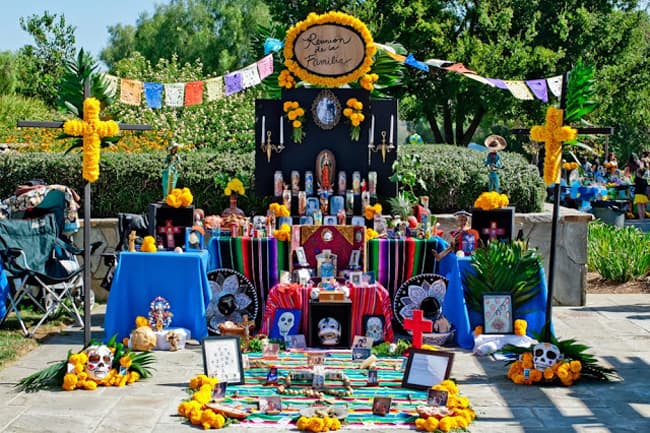 in the recent years, i have been seeing more and more events and decor relating to Dia De Los Muertos. since part of my heritage comes from Mexico, i have been very interested in learning more about this cultural holiday. i love exposing my children to new things and teaching them about other cultures, so i want to take them to a Dia De Los Muertos event. The 4th Annual Rose Hills Dia De Los Muertos Cultural Festival and Marketplace will be held Sunday, November 3rd beginning at 11:00 a.m. – 5:30 p.m.
The Rose Hills Dia De Los Muertos event is FREE cultural festival that has something for the entire family including, activities such as crafts and games for children, and performances that young and old will enjoy. you can also take a walk through the SkyRose Chapel's art exhibit, stroll through the marketplace for special Dia De Los Muertos treasures, try some of L.A.'s delicious cuisine and sweets, and visit beautifully crafted altars that will be submitted by persons in the community. Dia de los Muertos "Catrina" or "Catrin" attire is highly encouraged as awards will be given to fan favorites!
while you are at the event, be sure to visit:
Art Gallery: a unique art exhibit inside SkyRose Chapel with art pieces showcasing the talents of this year's featured artist, the talented Yolanda Gonzalez.
Children's Craft Corner: a special arts and crafts area for children, including mini workshops and activities presented by local artists as part of the festivities.
The Marketplace: a variety of vendors will be offering items such as jewelry, apparel and art that tie into the history, iconic figures and celebration of Dia de los Muertos.
Food Zone: choose from a delicious assortment of traditional food and drinks.
Center Stage: this will be the focal point of the day's entertainment, and will feature musical groups, dancing groups, a special performance by Cambalache and the community altar and costume contests.
Altar Contest and Celebration: show your creativity and love for the Dia De Los Muertos holiday by entering the altar contest. click here for more information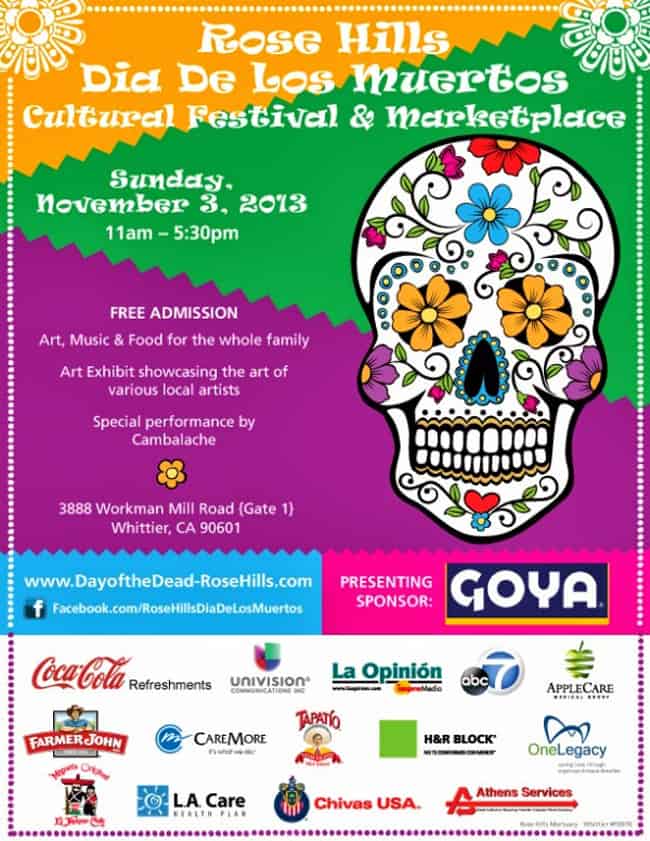 Dia De Los Muertos Festival
Rose Hills Memorial Park & Mortuary
3888 Workman Mill Road
Whittier, CA 90601
(Entrance Gate 1 – Follow signs to SkyRose Chapel
for more information about the Rose Hills Dia De Los Muertos Cultural Festival & Marketplace visit the main event website or their facebook page.
{disclaimer: this is a sponsored post. all thoughts and opinions are a gazillion times my own. }