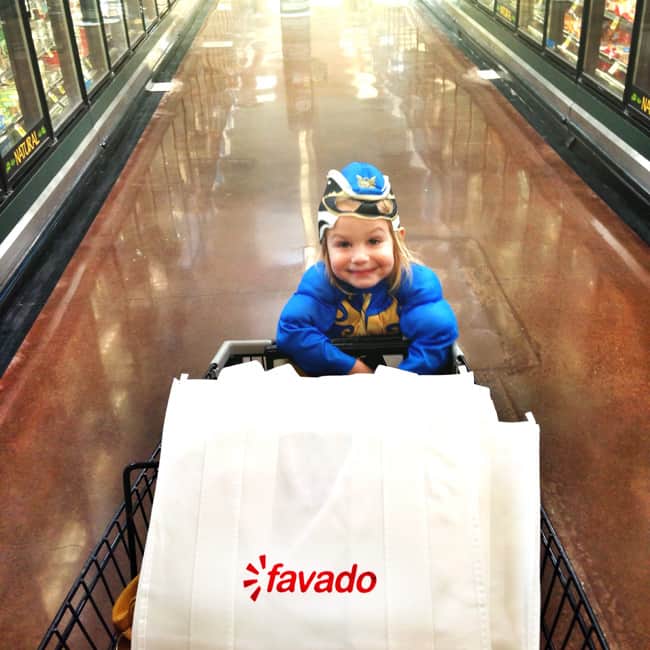 last week i got to participate in an exciting challenge for charity with Savings.com. i was invited to take $100 and see how much food i would be able to buy with it, and then donate it to the Los Angeles Mission. in order to get the most food for the money, we would be using Favado.
what is Favado? it is a mobile savings app that helps shoppers find the best deals at their favorite grocery stores. it also has features like: notifications that tell shoppers that their favorite items are on sales enabling the discovery of the best deals for savings up to 70% on everyday items. you can us Favado in more than 65,000 grocery and drugstores, and with just the click of a button, you can see all the deals for your selected stores right on your mobile phone.
armed with my secret weapons….the Favado App and my little Power Ranger…because in real life, moms often have a child or two in tow, i headed out for a day of shopping and SAVING!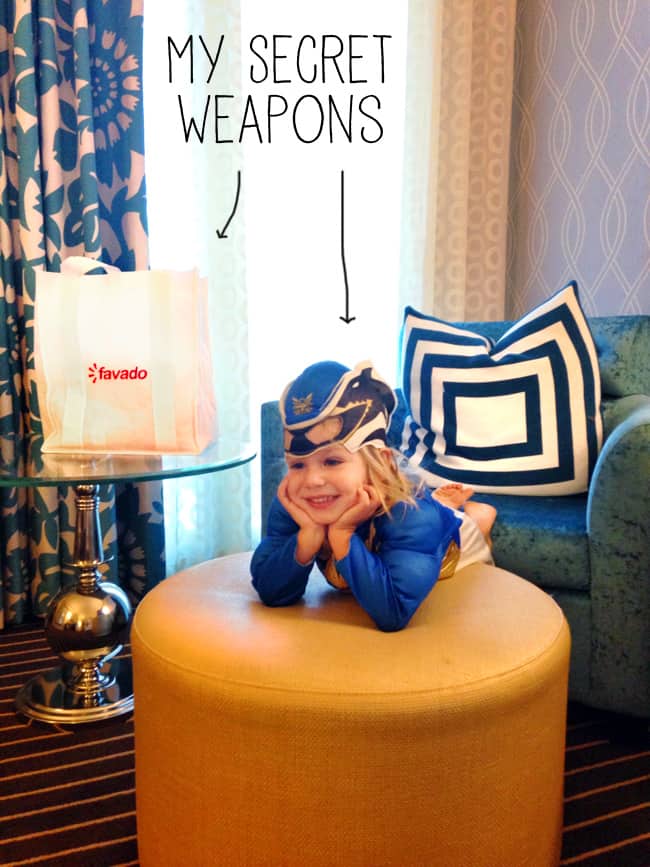 everyone got a partner for the shopping trip, and there were 10 teams participating. we would be seeing which team could use the Favado App and get the best deal for their money. the contest had four different categories that you could win from; Overall Savings, Best Use of the Favado App, I Want to Eat at Your House and Best Use of Social Media.
Crystal from The Thrifty Mama was my partner, and we were assigned to Ralph's Grocery Store. here is Crystal planning for our trip by seeing what kind of deals were available at our store using Favado. and since a lot of the group had full blown couponers on them, we knew we would have to take a different approach to the challenge. we decided that we wanted to win the "I Want to Eat at Your House" category and thought that with the holiday quickly approaching, why not get all the ingredients for a Thanksgiving Dinner.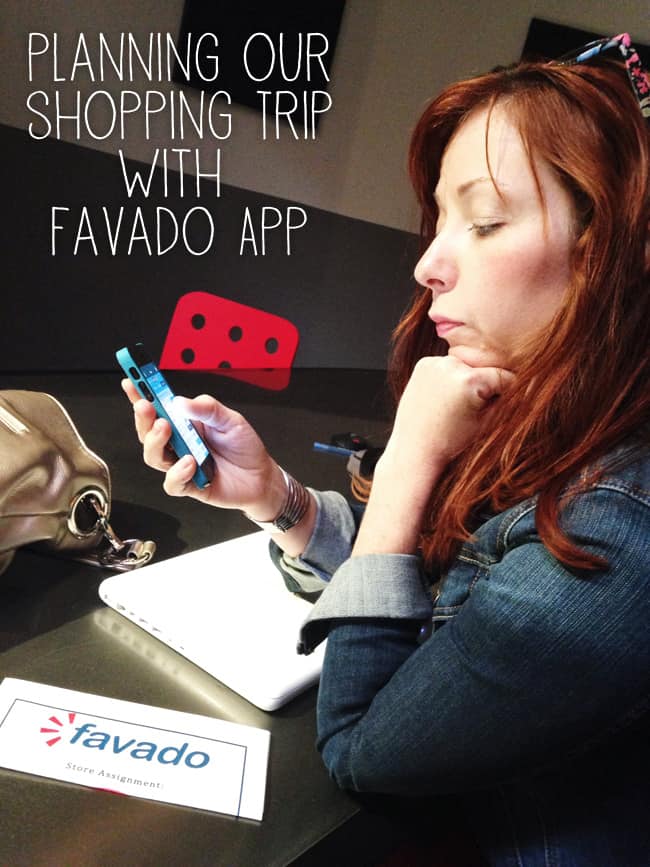 Crystal, Pattie and myself…along with our toddlers, hopped into the minivan and headed out to assigned grocery store. how much could we really save using Favado App? would it be easy? especially since there was a time limit AND i had a baby in tow. we would soon find out. things were about to get real.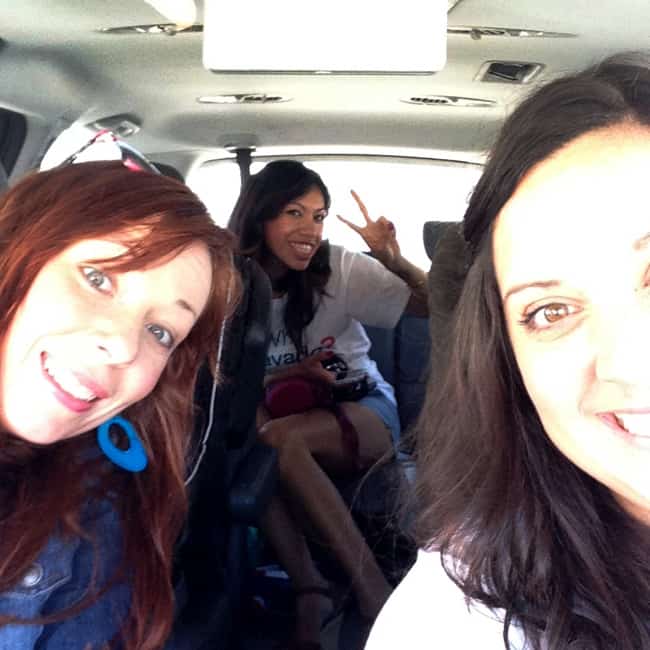 when we entered the store, we immediately saw produce that Favado had told us was on sale. my little Power Ranger was excited to help us collect our items. it is fun to get the children involved. (most of the time)
here's Crystal checking our list to see what we still need to get for our Thanksgiving Dinner. i am supposed to be adding up how much money we are spending….we'll see if i did a good job.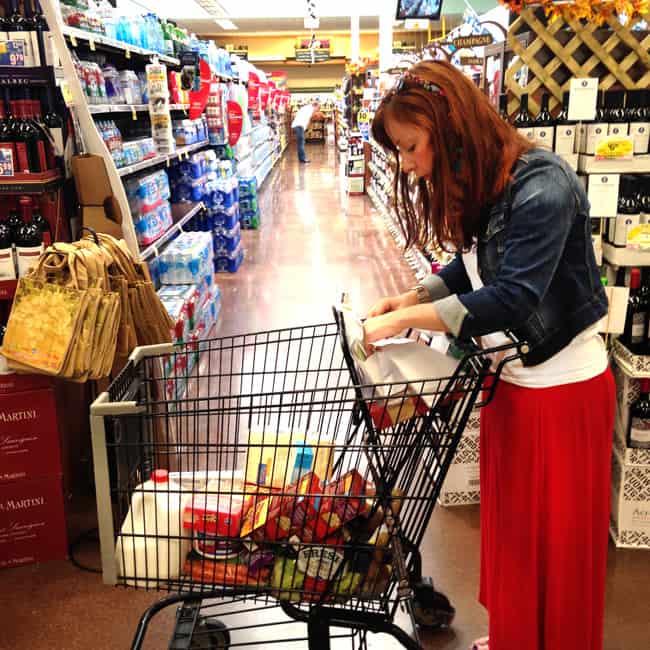 GOOD NEWS…we were under budget! thankfully, my math skills ended up being spot on.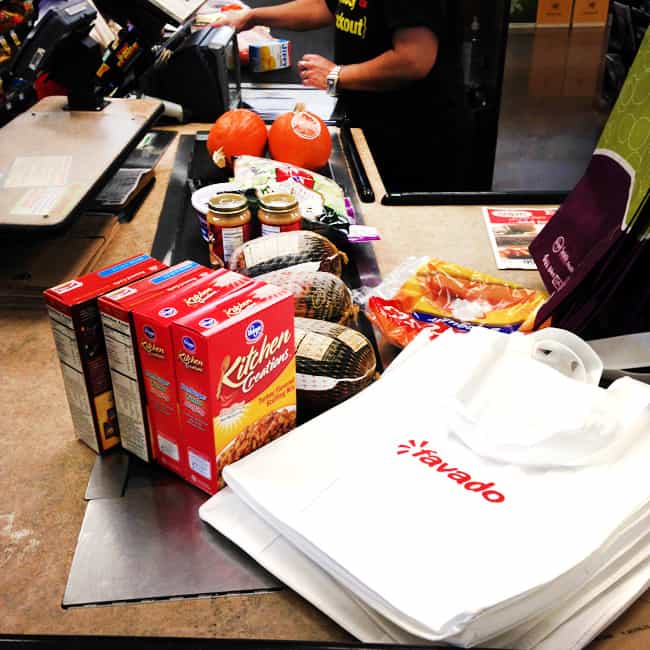 we successfully checked out with our groceries. would we win? how did the other teams do?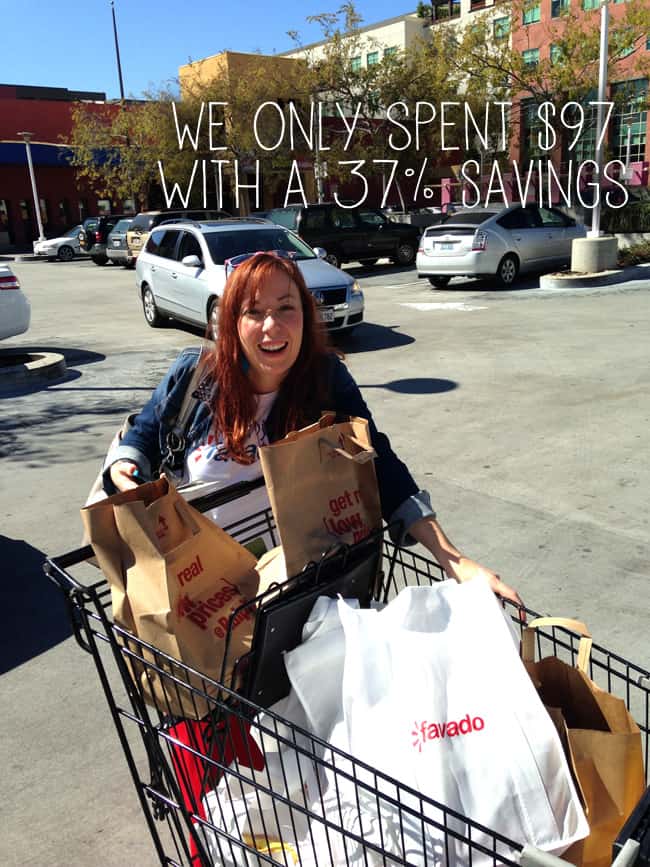 we returned with our haul back to the Savings.com offices. wow…we were able to get a lot of food, and were able to purchase everything needed to make an entire Thanksgiving Dinner, including 3 small turkeys, ingredients to make a salad, sweet potato casserole, stuffing, green bean casserole, mashed potatoes and gravy, pumpkin pie, dinner rolls, cranberry sauce, fruit salad, corn, carrots, and even the beverages; wine, lemonade and milk. it was quite remarkable that we were able to get all of this for only $97.00.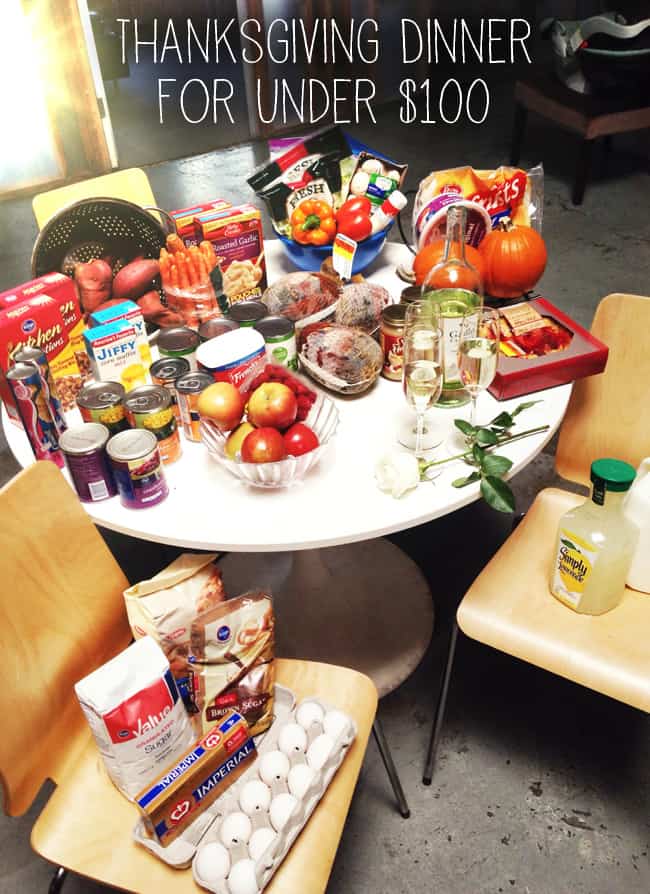 it was pretty impressive to see what the other teams were able get. EVERYONE saved lots of money, one team even saved 100% by using coupons in conjunction with the Favado App.
and did we win? yep!
we did end up winning the "I Want to Eat at Your House" category. i guess the judges are in the mood for Thanksgiving Dinner. we made or may not have won this prized unicorn…the unofficial mascot of Favado. however, i felt we won in so many other ways. you can't beat the feeling of knowing that the hard work put forth in the challenge would be going towards helping others in need. that was the best part of this entire experience.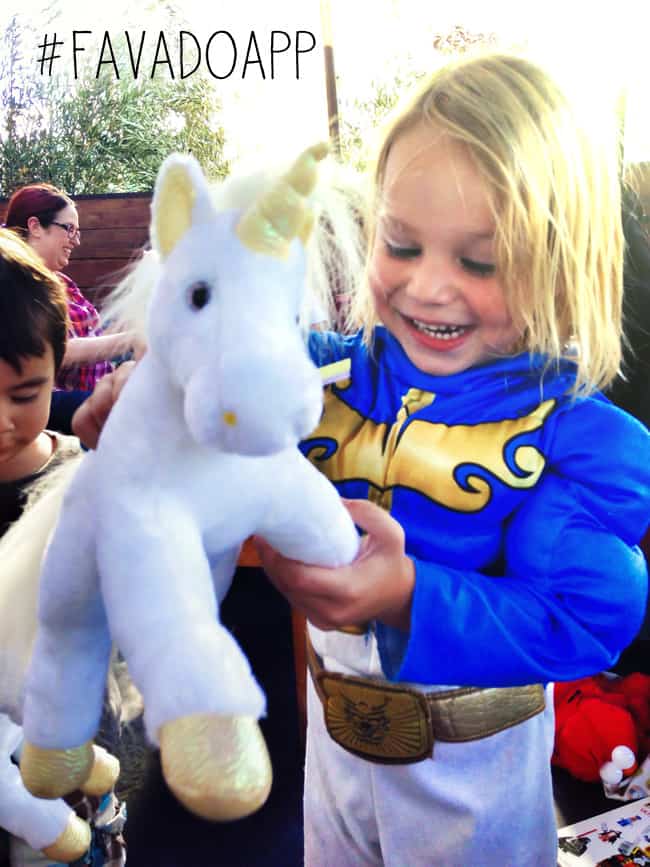 i can't wait to get home and start using the Favado app in my everyday shopping. i already have programed my favorite stores into it. plus, i have entered some of my favorite products and brands into it, and will be notified on my phone when those things go on sale. so exciting AND EASY! i think i am going to love saving.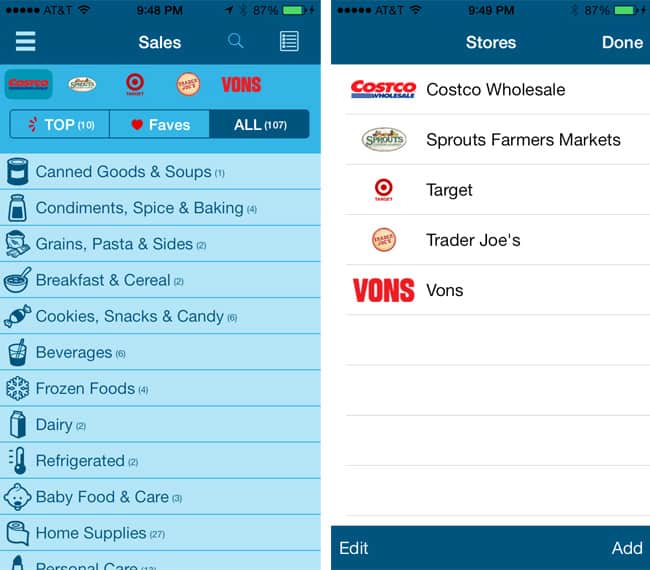 you too can download Favado App here on you mobile device...and it is FREE. and here are some easy features and facts about the app. it's only going to get better as Favado will be adding new features and improving the app continuously.
How does Favado actually save me money? By combining coupons and offers with both published sale prices and secret sales; the best deals are hand selected by savings experts from across the country.
How do I redeem the savings I find on Favado? Add the items you need from the store's deals list to your shopping list. Any printable coupons that are combined with the sales can be printed out on your home computer, after you email yourself your shopping list. Any coupons from the newspaper or a magazine can be clipped and taken to the store to redeem.
Where do I find the coupons with abbreviations like GM, SS, RP and PG as shown in Favado? Coupons listed with these abbreviations can be found in the corresponding insert that comes in the Sunday newspaper.
How do I save beyond the sale price? You can save even more by taking advantage of coupons, store credit and store promotions all accessible within Favado. The goal is to get items for as little as possible, so matching the sale price with the available coupon gives you "double the discount."
Can I redeem coupons by showing my mobile phone to the cashier? Not just yet but we're actively working with your favorite brands to bring you exclusive digital coupons which you can redeem using your phone. Tell us which product coupons you'd want to see within the app, so we can reach out to your favorite brands.
How can I get coupons to print from my phone? Unfortunately, coupons shown within the app cannot be printed from your phone. Coupon providers use Java print software to ensure that you can only print once per computer, and they haven't figured out how to implement that security on mobile phones.
What smartphones is Favado available for? Favado is available for iPhone, iPod Touch and Android devices. Unfortunately, Favado doesn't have plans to develop an app for Windows phones.
Can I create my shopping list using Favado? Yes. The "My List" feature allows shoppers to build weekly shopping lists within the app. Your "My List" can be used at home to print coupons or at the store while on the go. It can also be shared via email with whomever is doing the grocery shopping!
How much can one save by using Favado? It depends on how much you want to save. The average shopper can save 30% by purchasing products that are listed on sale within the app, along with the other items needed. Savvy shoppers also save an average of 50% by following the sales cycles, only buying items when they are on sale and using the occasional coupon. Super Saver Shoppers can save up to 70% by using coupons every week combined with sale prices, as well as additional store promotions and offers.
Happy Savings!
{this is a sponsored post. i was invited to shop for charity by Favado. all thoughts and opinions are my own.}