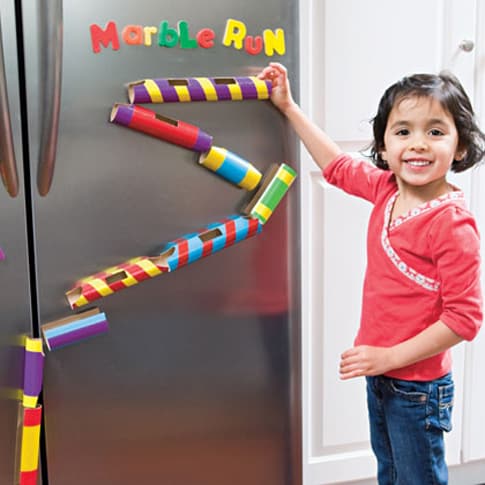 i have spent a little time searching for fun things to do with my 4 year old once the baby comes. i plan to take it easy and stick around the house…which is sooooo not me. i love to be out and about, because that means i am not stuck at home working. but taking 3 kiddies out might be a bit of a chore. so i am collecting some fun ideas for us to do at home.
i found this Marble Run activity. i think it will be a lot of fun for the kiddies, and since the baby will be too small to grab the marbles and stick them in it's mouth, it's the perfect time.
check out the instructions
here
.