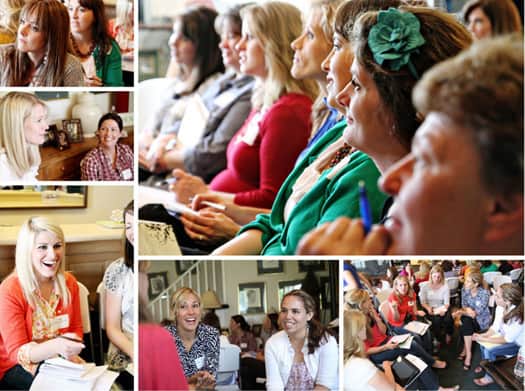 i'm excited to announce that
Power of Moms
is coming to Orange County this month. lucky us! have you heard of this organization?
Power of Moms
is a "gathering place for deliberate moms" and it is changing the way moms around the world feel about their most important job – being a mom, of course.
Power of Moms
puts on all kinds of exceptional programs and offerings which are meant to uplift and encourage moms. 
Power of Moms co-founder April Perry and her husband Eric are coming to Orange County (Tustin) to host a special Couples Retreat for moms and dads who want to get on the same page with parenting, develop some new skills, learn some specific parenting ideas they can go home and implement right away. No matter what you take from it, it's sure to be a great date night.
Power of Moms retreat attendees say the retreats are life changing, uplifting, and motivate them to bring out their best as a mom. couples retreats are even better ….how often do you get a bunch of dads together to discuss how they can help their wives and be better dads? Think your other half will be reluctant? tell him it's an early Valentines present to you!
the interactive presentation and group discussion which will take place of Friday, February 8th from 7-10 p.m. will include concrete ideas that will help families develop:
• a family legal system (developing a system of laws and consequences)
• a family economic system (teaching kids about work and money)
• a family culture (exploring your family identity, thinking about your family traditions
• building a family culture that will be stronger than peer culture
• strong parent partnerships.
for more details and to pre-register visit: 
or for more information on Power of Moms, visit
to enter to win a free Power of Moms Retreat visit, leave a comment below. i will be giving away a free retreat for one lucky couple! (Go ahead and register/pay beforehand as well and if you win the retreat, you'll be refunded). contests ends February 6th at midnight.